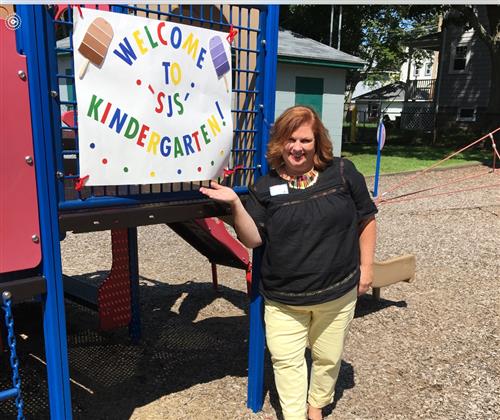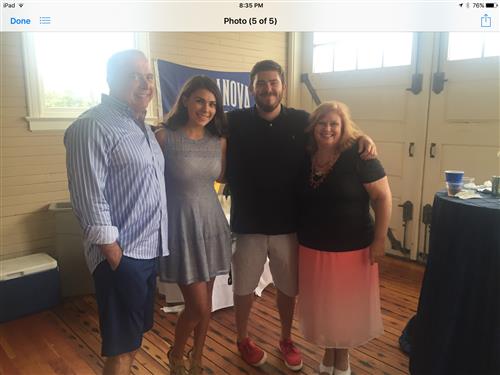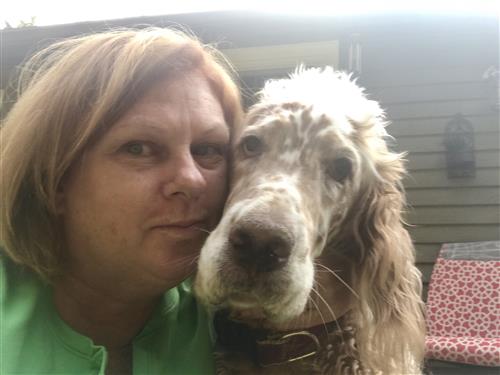 About me
Here are a few of my favorite things…

Kindergarten! This is my 9th year in Kindergarten and my 16th year at Saint Joseph's School. My passion is teaching! I love watching children grow, flourish and take wings! I continue to take courses to make every aspect of education apply to my students.

Wakefield! I live in this town, my friends are in this town, my children were educated in this town.

My family! Maybe I should of put this first!! HaHa! I am married to Larry…Mr. D. I have two wonderful children: Ryan; is in sales, a coach for Wakefield High Soccer and an AAU coach for Baseball. Lindsay graduated from Villanova and is working in New York City. I have a beautiful English Setter named Gabby!

Being positive! I tend to look at the bright side of everything. I always thank God for a brand new day!

Laughing and making people laugh! I tend to be a little loud, over the top and do whatever it takes to make people laugh!

Favorite movie: The Sound of Music

Favorite Music: Jimmy Buffett, Country

Favorite place to be, besides school: In the Caribbean, on a beach, reading a great book.