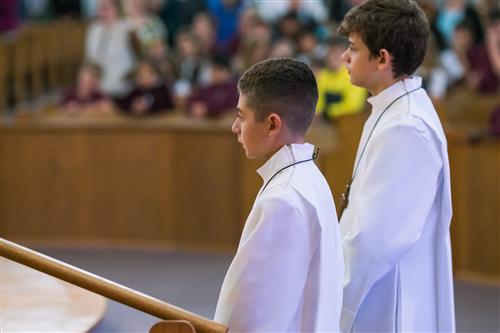 School Team Masses
The Sunday 9:00 a.m. Mass at Saint Joseph Parish is designated as the children's Mass and is routinely filled to capacity with children from our school and parish community.

Ten times during the year, students in Kindergarten through Grade 8 host a monthly Mass.

Students lead all ministerial positions during the Mass such as the 1st and 2nd readings, Prayers of the Faithful, collectors, greeters, gift bearers, and ushers. This provides a tremendous example to the parish community of the values of Catholic education, by public display of our student participation in faith formation and their strong public speaking skills.

Additionally, our school attends 9:00 a.m. Mass every First Friday and Holy Day of Obligation.