Return to Headlines
50/50 Raffle Tickets For Sale Now
UPDATE! As of November 4, the following families are in the lead in our contest!
1st Place: Stuart
2nd Place: Pride
3rd Place: Murphy
We have sold $2340 so far.
*Don't forget, you can earn a FREE MONTH of tuition! Sell your tickets now!*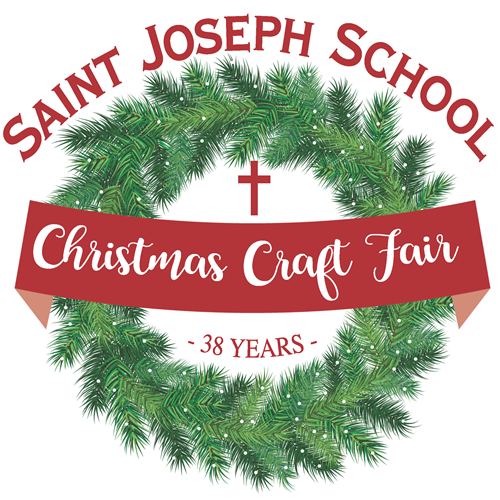 50/50 RAFFLE TICKETS FOR SALE
(2019 Christmas Craft Fair)
The total pot was over $11,000 last year!
Some of our past winners were school families!
WHAT YOU NEED TO KNOW:
Tickets cost $2.00 each. No discount for multiple ticket purchases.

Each ticket buys a chance to win half of the total dollar value sold; the other half benefits St. Joseph School. A win-win for everyone!

No limit to the number of tickets sold. The more we sell, the bigger the pot will be.

Drawing will be held Saturday, NOVEMBER 23RD at 3pm. You do not need to be present to win.

The family selling the most raffle tickets will get free tuition for one child for an entire month! (value = 1 month elementary school tuition for one child)

We ask that all school families sell 50/50 raffle tickets, but families with only ECP students are not obligated. Families with students in Grades K through 8 are STRONGLY encouraged to sell a minimum of 15 and a goal of 20 tickets!
Attached you will find your family's 15-ticket starter pack. For additional tickets contact Kimberly Ciulla at kimberlyciulla@gmail.com or stop by the front desk.

50/50 Raffle tickets are separate from the other Christmas Craft Fair Raffle Tickets.

50/50 Raffle tickets should be returned each week as they are sold so we can update you on where we stand.
IMPORTANT!
For ticket sales to count towards the free tuition challenge you MUST:
Place the ticket stubs and cash or check in a sealed envelope. Check to make sure the amount of money = $2 for every ticket stub enclosed.

Write the first AND last name AND the grade of the family's oldest or only child on the envelope.

Return the sealed envelope in your child's backpack.
Mark your calendars now!
Saint Joseph School 38th Annual Christmas Craft Fair
Friday, November 22 from 4 - 8:30 p.m.
Saturday November 23 from 10 a.m. - 3 p.m.