Early Childhood Summer Program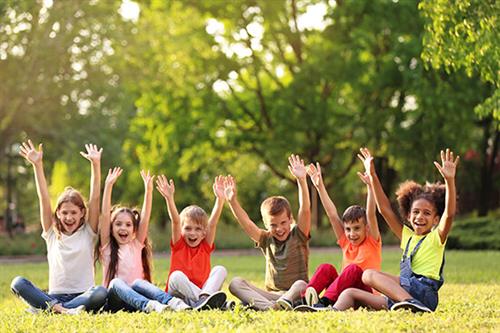 We are excited and looking forward to the ECP Summer Program starting up again!
The summer program will start on June 12th and run through August 11th (closed the week of July 3-7) from 8:30 AM to 5:00 PM.
In the Saint Joseph School Summer Program, children will be kept physically and mentally engaged in various activities all summer.
These activities include indoor and outdoor free play, enrichment time for reading and other hands-on projects; arts and crafts; alternating arts activities including music and stories.
The SJS Summer Program is open to children currently in Pre-K and children who will attend Pre-K in the school year 2023-2024.
The Summer Program provides all supplies for activities and projects. Children will bring their own snack, water bottles and lunch daily unless notified of a special lunch and fun summer treats. Outdoor water play will occur daily, weather permitting.
Cost:
Full Day: $100/day

Full Day Additional Siblings: $50/day.

Families may choose 2, 3, 4 or 5 days per week. 2 week minimum enrollment required

Fees will be assessed based on the selection made and cannot be refunded. Fees will be paid through FACTS. Charges will appear in your FACTS financial statement at the beginning of each month. Additional days can be requested
Please return your Summer Program Schedule by Thursday, June 1, 2023 via e-mail or paper copy to your classroom teacher or directly to Mrs. Annette Hinds ahinds@stjosephschoolwakefield.org
We will need to have sufficient enrollment to run the program and appreciate your interest and commitment.
Daily details:
Children must arrive dressed in their bathing suits with water shoes on.

Sunblock must be applied by parents prior to drop off.

Children will bring a change of clothes, sneakers, a hat, extra sunblock and a towel daily.

Children will bring their own nap mat to rest on during the afternoon quiet time.
All supplies and items must be labeled with the child's name.
Additional Children Supplies needed can be foud here.
Please note that the Saint Joseph School Summer Program is a peanut/nut free program.