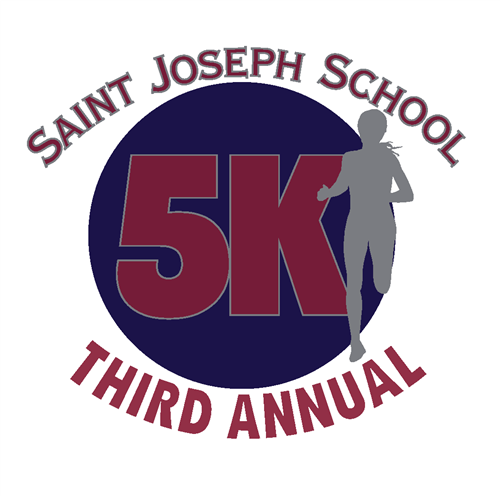 3rd Annual Saint Joseph School 5K
We are excited to announce that our 3rd Annual Saint Joseph School 5K will take place on Saturday, May 19th at 10 a.m.! This event is OPEN TO ALL and a great way to reach out into our wider communities to build support for our school.

We are now looking for sponsors and vendors! If you know of anyone that might be interested, please see this sponsorship booklet for the available opportunities! (All Gold sponsorships are sold, but we still have Platinum, Silver and Bronze available!) Please contact sjs5k@stjosephschoolwakefield.org with all leads on sponsors, vendors and donations.

Our registration platform is now open! Please sign up now at https://www.runreg.com/saint-joseph-5k for either the:

Chip-timed 5K run ($25)

Untimed stroller-friendly 5K walk ($20)

1 mile kid's (under 12) Fun Run around the Common ($10)

We've reduced our registration fees this year to make it more affordable for your whole family to participate. Everyone who signs up by April 1 will receive a FREE t-shirt! (After April 1, t-shirts will be sold for $10 each.)

Please spread the word to friends, family and neighbors! There's a $50 cash prize for the winner of our 5K chip-timed race. This is a level course around beautiful Lake Quannapowitt, so it should be a great way to clock a fast official time! Sign up to attend via our Facebook event and then share it with your runner friends and encourage them to join us!



One you are registered, a pledge page will automatically be generated for you.

Please start to solicit pledges now! Each pledge that you raises goes directly to Saint Joseph School and will be a huge help to meeting our goal of $15K for this fundraiser! We will be rolling out some fun contests in the coming weeks as incentives to raise pledges and you will receive full credit in all contests starting now!

We are lining up lots of fun on the Wakefield Town Common following our race and continuing into the afternoon! We'll have a DJ, vendor fair with a variety of businesses, demo fitness classes, and more! We will have food trucks with delicious offerings and two big bouncy houses for the kids! More details will follow, but we hope that you'll plan to join us after the race! Please visit our Website for up-to-date information: www.stjosephschoolwakefield.org/sjs5k.


If you have any questions, suggestions, or would like to get involved, please contact our Chair, Joanne Driscoll Murphy or email us at sjs5K@stjosephschoolwakefield.org. Thank you for your support!
We would like to give a special thank you to our current Gold Sponsors:
We would like to give a special thank you to our current Silver Sponsors:
Chip-timed bibs and results provided by: