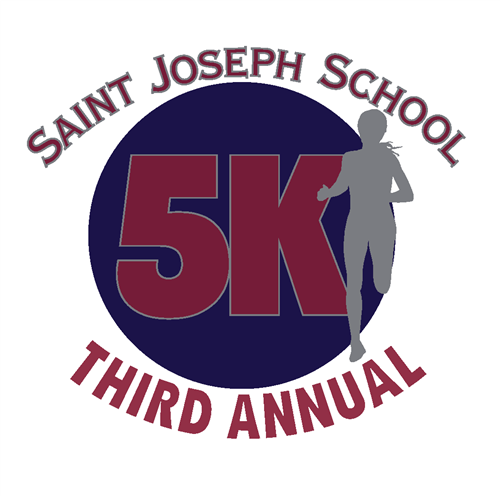 3rd Annual Saint Joseph School 5K
Our 5K on Saturday, May 19, 2018 was a terrific success! We had a great day for running, walking and playing on the Common! We were delighted with the number of runners, walkers, Kid's Fun Runners, and visitors to our fair! Our bounce houses and demo classes were lots of fun, our raffles were a big hit and our food vendors had so many delicious items to offer. It was a great day for our community, and we thank everyone who was a part of it! We especially thank Joanne Driscoll Murphy and the Members of the 5K Committee who worked so hard to organize it. We are still working through some final accounting, but we are confident that we surpassed our $15,000 goal!

We would like to congratulate the winners of our events!


| | | | |
| --- | --- | --- | --- |
| 5K Run Men's: | Adam Roberto (1) | Tom Walsh (2) | Thomas O'Shea (3) |
| 5K Run Women's: | Maria Taranto (1) | Christen Foy (2) | Marybeth Anzalone (3) |
| Grade 8 & Under: | Marianna Kay (1) | | |
| Kid's 1 Mile Fun Run: | Jack Burgess (1) | Marianna Kay (2) | Jake Mastroianni (3) |


If you ran the 5K and have not already visited our results page, click here to see your official time!

We would also like to congratulate, and thank, the following students for their hard work in raising the most pledges in support of our 5K! Each of them received a prize for their hard work.

Brandon Goodrich raised $705

Ryan Nugent raised $685

Sean Murphy raised $625

Please enjoy this video with some of our favorite pictures from the day! We also have a Flickr album with almost 500 photos for your enjoyment.
We would like to give a special thank you to our Platinum Sponsors!
We would like to give a special thank you to our current Gold Sponsors:

New Salem Pipe Inc.

Wakefield, MA
We would like to give a special thank you to our current Silver Sponsors:
We would like to give a special thank you to our current Bronze Sponsors:
We would like to give a special thank you to our Food Vendors:



Chip-timed bibs and results provided by: