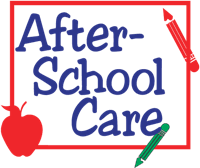 After School Program
Welcome, and thank you for choosing Saint Joseph School After School Enrichment Program, located here at Saint Joseph School. We offer a safe, enriching environment packed with lots of fun! Students in the program are provided a variety of opportunities to explore, interact and learn through play and social activities such as Arts and Crafts, board games, organized sports and more. The program includes Homework club, snack and the afternoon is filled with both outdoor and indoor activities for younger and older children alike.

The After School Program is available for students in our Early Childhood Program through Grade 4, Monday through Friday (with the exception of early release days) from 2:10 - 5:30 p.m. Please download the registration form below and review the Handbook.

Tuition for the After School Program is generally $25 per day for the first student and $20 per day for each sibling.

The cost for students who are picked up by 3:15 p.m. will be $10 per day for the first child and $5 per day for each sibling.

We also offer February, April and Summer Vacation Camps.

Our After School Program is a fun and enriching experience for our students!

Indoor activities will include board games, cards, puzzles, arts & crafts and more.
Outdoor activities will include structured, supervised sports and games.
Students will be able to make use of multiple rooms in the convent to suit their ages and activities.
At all times, we will have 2-3 staff members working in the program. This will enable us to provide appropriate supervision and support for students of all ages.
Healthy snacks

Please contact Mrs. Alayne Flynn at aflynn@stjosephschoolwakefield.org or the main office at 781-245-2081 with any questions. If you would like to register for the program, please download the registration form below and return it to the main office. We hope that you and your children will love our program!