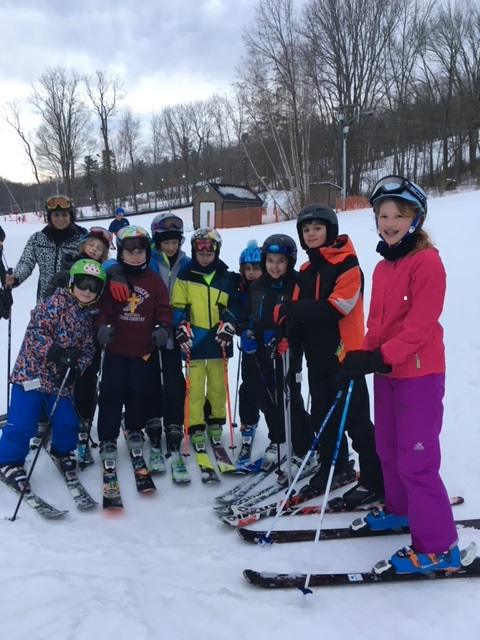 2019-20 Ski & Snowboard Club
Please click here to join the SJS Ski and Snowboard Club!

The program is open to all students in Grades 3 - 8 and will take place on six consecutive THURSDAY afternoons beginning January at the Bradford Ski Area.

This is a social club - no racing - and is open to all levels of skiers and snowboarders, including beginners!

Costs are reasonable: (Prices are based on Yearly Rates at Bradford Ski Mountain)

Lift ticket only is $140 per student

Ski/Snowboard Lesson (includes lift ticket) is $215 per student

** Parents and siblings that do not fall into the Grade 3-8 category can take advantage of the club pricing too!**

There are 3 options for equipment:

Bring your own.

Rentals at Bradford are $110. Please note that equipment rented from Bradford must be picked up and returned weekly.

A season-long lease from the Ski Haus in Burlington, MA is approximately $120 for skis/boots/poles or $130 for snowboard/boots. Each lease includes a youth season pass to Bretton Woods!

We will need parent volunteers to assist with carpooling, please indicate on the sign-up form whether you can help.

We need to reserve our spot at Bradford soon, so please submit our sign-up form by Thursday, October 11 if you would like to participate.

Please contact Paula Pote pmcushingp@aol.com with any questions.

Also, to see some of the fun we had last year, check out our Flickr album!