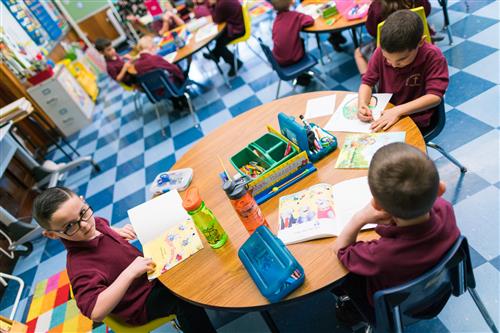 Admissions For the School Year 2021-2022
Beginning with the school Year 2021-2022 all the admission procedures to St. Joseph School will be online as it simplifies submission and provides parents the ability to track the status of their child's admission process.

The admission procedure includes three steps:

Inquiry. By submitting an inquiry form new families can contact St. Joseph to collect information, arrange campus tours, shadow and interview.
Application. By submitting the application form families actually request the admission of their child(ren) to St. Joseph's School.
Enrollment. Students accepted after the review of their application forms will submit an Enrollment Form, define a tuition payment plan, and become members of the St. Joseph's family.

Students already enrolled at St. Joseph's from Kindegarten to 7-th grade during the current school year need only to submit an enrollment form for the next grade (1st - to 8th).

Children who are currently in Pre-Kindegarten need to submit a new application to allow the school to accommodate them in the Early Childhood Program according to their needs in the best possible way.