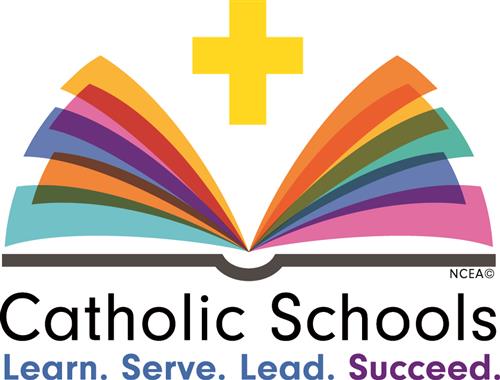 National Catholic Schools Week
What is National Catholic Schools Week?

National Catholic Schools Week is the annual celebration of Catholic education in the United States. It starts the last Sunday in January and runs all week. The theme for the National Catholic Schools throughout the country changes year to year. Schools typically observe the annual celebration week with Masses, open houses and other activities for students, families, parishioners and community members. Through these events, schools focus on the value Catholic education provides to young people and its contributions to our church, our communities and our nation. Catholic Schools Week began in 1974 and is a joint project of the National Catholic Educational Association (NCEA) and the United States Conference of Catholic Bishops.

Catholic Schools Week is scheduled for the last Sunday in January.

Our schedule for Catholic Schools Week activities will be posted closer to the event.

Today and all this week we will be celebrating over 90 years of excellence in education at Saint Joseph School.

At Saint Joseph School, Jesus is present in every aspect of our daily lives. Our first priority in our school day is to pray together as a school community whether it be on Mondays at Praise and Worship or other days when we begin each day learning about the Saint of the Day and praying the "Our Father".

We are then ready to begin our day of learning. Our extraordinary teachers are excited about teaching and engaging their students. They bring their knowledge and creativity into the classroom where students are thrilled to participate in a fun, diverse environment.

Our teachers collaborate so that each and every one of the students at Saint Joseph School has the finest Christian learning experience from our Early Childhood Program through Grade 8. When students leave Saint Joseph School, they are prepared for high school and to serve as disciples of the Gospel wherever they travel in the world beyond our doors.

Thank you for attending out 2018 Saint Joseph School Catholic Schools Week Mass.

We thank Father Ron, our fabulous teachers, Dr. Sullivan, our administration and staff, our parents and all the prayerful community of Saint Joseph Church for their unending support and prayers.