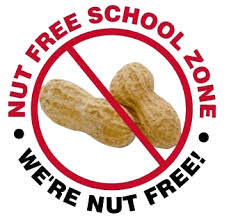 Health
Saint Joseph School's health requirements, allergy and medication policies are all detailed below. The policies are administered by our nurse consultant, Suellen Haladay. Please review information on these materials below, or contact Mrs. Haladay at shaladay@stjosephschoolwakefield.org.

HEALTH REQUIREMENTS:

All students must have a record of current immunizations on file. Immunizations must be documented before a child starts school. There are immunization requirement updates in grades Pre-K, K, and Grade 7. Please be sure the nurse's office has this documented.

A STUDENT HEALTH INFORMATION AND CONSENT FORM must be completed for EACH student at the beginning of each school year. This is a three (3) page form. Please complete the first two pages of the form. For continuity of care, please include all health issues that may affect your child at school, even if there is no current treatment.

Please communicate necessary medical information concerning your child to our school nurse. The school nurse will make every attempt to meet with you regarding any medical issues at the beginning of each school year.

Student injuries or illness during the school day will be communicated to parents as quickly as possible. Depending on the extent of the injury/illness the student may need to be sent home. Please be sure your emergency cards are up to date so that children may be picked up when necessary. A child will be allowed to leave with adults authorized on the emergency cards only.

STUDENT ILLNESS:

Please review the letter below regarding student illnesses, which addresses when students should be kept home from school, how to prevent the spread of illness, and notifying the school regarding student absences.

A child out of school ill for more than 5 consecutive days must have a doctor's note to return to school.

NUT ALLERGIES:

For the safety of the children in our school who have severe nut allergies, Saint Joseph School is completely nut-free. Please review our allergy policy below.

Because our children share space and interact daily with different grades, classrooms, and equipment, NO NUTS are permitted in classrooms, hallways, or anywhere in the school building.

What does this mean? It means that food should not contain peanuts, peanut butter, peanut oil, or any form or derivative of peanut or nuts at all. It must not contain "traces of peanut." Even if the ingredient label says "may contain traces of nuts or peanut," or "made in a facility with tree nuts," treat this label as if it says "contains nuts or peanut."

Note: if you send a safe non-nut butter in your child's lunch, such as sunflower butter, please label the sandwich so that the teachers and lunch monitors know that it is safe.

Furthermore, we have adopted an "allergy sensitive" policy for all other allergies (such as dairy and gluten). The prevalence of food allergies in children is growing exponentially, even in our small school. We want to be sure that all children are safe while in our buildings and that they feel included in all school activities.

"Allergy sensitive" means that in addition to the school-wide ban on peanuts and nuts for both lunches and classroom-wide food (such as for holidays and birthday celebrations), classrooms with a child who has other allergies will only be able to share food that all children can eat. For example, if a child has an allergy to gluten, classroom celebrations can feature only food that is both nut- and gluten-free. This is to keep children safe and to promote the values of inclusion and empathy that we value at SJS.

For impacted classrooms, food must be labeled free of those allergens. Unfortunately, baked goods from home are not typically safe enough for children with severe allergies. Your teacher will inform you if there are other allergies in your class and will work with parents to develop a list of safe classroom-wide snacks and treats. We appreciate everyone's adherence to and cooperation with this policy to keep all of our children safe and included.

MEDICATIONS AT SCHOOL:

For students with allergies who have an EPI pen a doctor's order must be on file in order for the school nurse to have the EPI pen. The doctors order may be an allergy action plan from the doctor OR a completed page 3 of the STUDENT HEALTH INFORMATION AND CONSENT FORM.