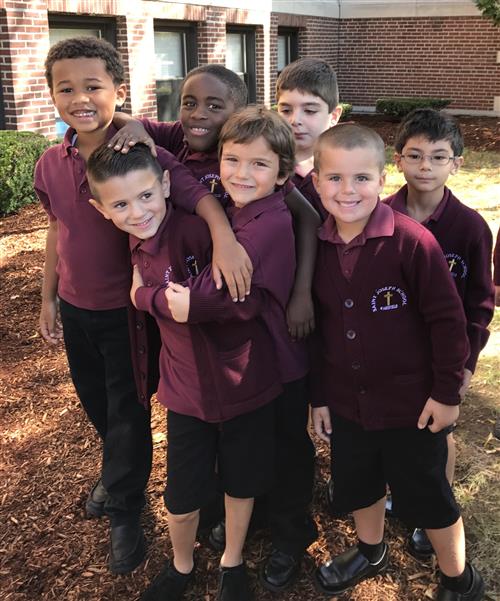 In School Programs/Activities
To foster a well-rounded education, we offer many programs and activities to our students. Programs provided by the school include:

Cultural Arts: The PTO provides Cultural Arts presentations to the student body in conjunction with the Arts Lottery Council.
LADD Program: This program, coordinated by parents, is offered to students in Grades 3-4 and fosters an understanding of people with special needs. The classes meet for two sessions in the months of January, March and May learning about hearing, vision, and physical disabilities. The first session of each LADD lesson includes information and activities about the disability, and in the second session, the students get to meet and ask questions of a person with that disability.
Music Program: The goal of our music program is to teach age appropriate music and theory in a fun, positive, and interactive environment.
Robotics Program: This program is aimed at encouraging all students between Grade 2-8 to embrace science, technology, engineering and math.
Milk & Pizza: Parents can purchase milk each day for lunches along with pizza on Fridays.
Field Trips: Field trips can be of enormous educational and cultural value. They are provided as an extension and enrichment of the curriculum. Parents will be given ample notice to meet any financial requirements necessary and to volunteer as chaperones. Parents are expected to sign permission slips for each trip and return them promptly to the school. Field trips are arranged at the option/discretion of each teacher and the permission of the principal.
Casual for a Cause: Once a month we let the students dress down in return for a $1 donation to a charity of choice.
Weekly Gym Class & After School Athletics Program: Students (boys and girls) in Grades 5-8 can participate in the school's basketball program.

Saint Joseph School participates in the Catholic School Basketball League and competes against other Catholic schools in the area. Click here to visit our Basketball page.
Students (boys and girls) in Grades 6-8 can participate in the school's cross country program. Click here to visit our Cross Country page.

Birthdays: Celebrating life is one of our greatest joys! Birthdays are announced daily over the school intercom. Children have the opportunity to have their picture taken and placed in their special birthday button. Birthday treats for the classroom are encouraged but are to be kept simple (e.g. cookies, cupcakes, etc.)
Special Events: During the school year, we also hold special events such as our annual Halloween Party, Thanksgiving Feast, Christmas Concert, Lip Sync Performance, and Field Day.