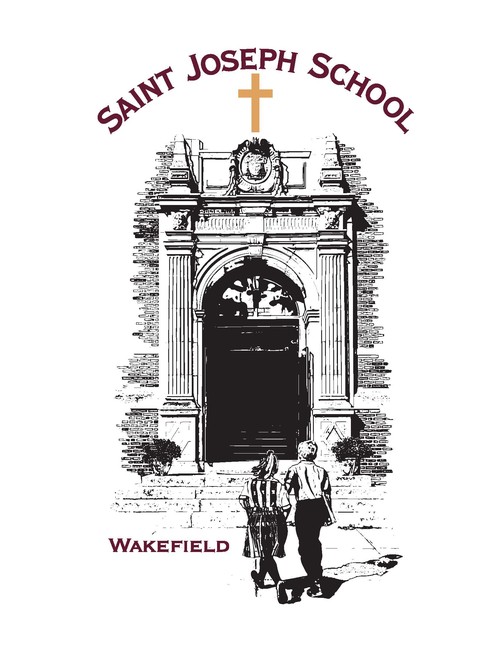 In preparation for the September 9, 1925 opening of Saint Joseph School, Wakefield, four Sisters of St. Joseph arrived from Brighton, Massachusetts. At that time, the school contained 11 classrooms.

The first two grades, with 56 pupils, were welcomed on the opening day of school. An additional grade was added each year until the first graduation in June of 1932.

Saint Joseph School Mother's Association was established on January 30, 1930 with 150 mothers present at their first meeting. The school functioned from then on as a strong parochial school in the Archdiocese of Boston.

In the late 1950's, a new convent was built for the Sisters on the site of the original convent.

In June 1973 the Sisters of Saint Joseph, through extensive self-study, regretfully recalled their Sisters from a number of schools in the Archdiocese including Saint Joseph School. Since that time, certified lay teachers have continued to provide high quality academic instruction and propagate the message of Jesus Christ.

September 1974 brought another change; the opening of a Kindergarten with morning sessions only. The Kindergarten enrollment increased considerably and an afternoon session was established the following year.

Since September of 1981 the following changes have taken place:

Grade Seven reopened in 1981, after being closed for nearly 10 years.

Grade Eight reopened in 1982 after also being closed for nearly 10 years.

A Pre-Kindergarten was established in 1983.

A Technology Room was established in 1986.

A Resource Room was established in 1989.

As a result of a diocesan school study in 1992, Saint Joseph School is now an inter parish school with St. Florence Parish in Wakefield. Children from both Saint Joseph and Saint Florence Parishes are given priority for admissions. The Saint Joseph school principal and parish pastor work closely to maintain a strong relationship between the school and the church.

Saint Joseph School was awarded accreditation from the New England Association of Schools and Colleges in 2000, the 75th Anniversary of its founding, reaccredited in 2000 and again in 2020.

"May our children recognize the blessings of each day."